Client
The Context
Nikolas Georgiou is a multiple times, award winning hairstylist who has worked as -both- an editorial and creative director for numerous acclaimed fashion designers and brands, such as TIGI Professional, TONI & GUY USA, and designers such as Tom Ford, Alexander McQueen, Dolce & Gabbana, Vera Wang, Balenciaga, Victoria's Secret, Valavanis Laskaris, Christopher Kane, Christopher and Nicholas Kunz, Mara Hoffman, Loukia, Frankie Morello, Ozman, Louise Gray and many others. Since 2016, he has been personally chosen by Tom Ford, in order to design and create the hairstyles for the clothes and accessories collections designed by the famous designer.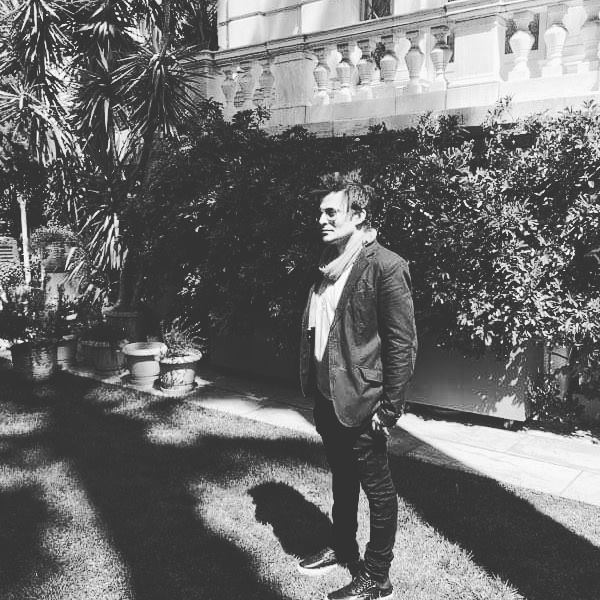 Challenges & Objectives
As a hairstylist, he likes working for all fields of industry. However, he prefers the Arts' oriented projects. He has also worked with well-known TV producers, Magazines, and Theatre/Opera producers. He has been a driving force for over 2 decades, both in Greece -his country- and worldwide. He always seeks projects guided by the very need of combining everyday's life needs to a more complex personality.
 
The Solution
We had to conceive and think of something that would represent him as a freelancer whilst at the same time we wanted to illustrate his real love for scissors without literally using the classic representation of a pair of scissors.
Also, we thought of creating a brand new title only for him, so as to show in one single title, his ability of actually doing the work of a creative director, an editorial director, a hairstylist, without evoking the identity of a hair salon. A "Hair Editor" was born.